If you're a car enthusiast, then the world of antique vehicles is one that's sure to excite. From classics like Jaguars and Cadillacs to more obscure models like Citroëns and Studebakers, there are many incredible options to collect. Whether you're looking to buy your first collectible vehicle or sell off a part of your collection, here are the top sites where buyers and sellers can trade their automobiles for cash.
eBay Motors
Surprised? Don't be! eBay Motors provides a decent number of classic car listings. On top of its reputation, the site boasts an impressive selection of vintage models. You can shop for anything, from the traditional beetle to a shiny Mercedes Benz to a living Touring. They also offer international shipping for buyers who are looking for something outside their own backyard. Just be sure to examine a listing thoroughly, check the reviews for the seller's legitimacy, and ultimately inquire of the vehicle specifics. This way, you'll be protecting yourself and your future car investment.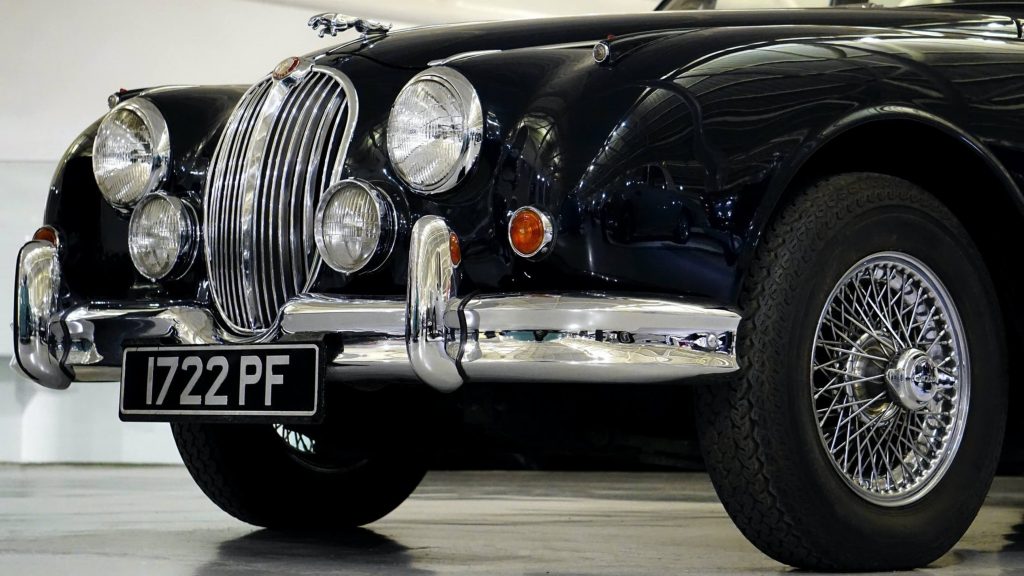 ClassicCars.com
What more do you need to know? The name says it all! ClassicCars.com is among the largest online buy-and-sell platform for classic vehicles. The site showcases more than 30,000 listings daily while still accommodating hundreds of transactions. Moreover, everyone's money is safe here. The Safe-n-Secure protocol ensures that both buyer and seller are protected. In addition to top-tier security, you'll discover a wide range of models at different price ranges. Sales can go for as low as $100 for used vehicles to a whopping $200,000 and above for premium types like Land Cruisers and Ford Broncos. Whether you're budget-conscious or just want to splurge around, this platform will serve you well.
Dyler
Launched in 2017, Dyler is a relatively young marketplace. However, don't judge a site by age. It has proven time and time again that it's a platform dedicated to the fair exchange of classic vehicles. If you visit the site, you'll be greeted by a diverse display of gorgeous exotic cars. Thankfully, the entire interface is user-friendly, and the process of buying and selling is pretty straightforward. You can either purchase a vehicle through an online auction or browse through the usual listings. You can even list one of yours for free. Of course, you can opt to pay extra to have your listing advertise throughout the entire Dyler site. This gives your vehicle more exposure and increases the chances of finding the right buyer.
Bring-A-Trailer
An auction-based classic car marketplace, Bring-A-Trailer is a solid option for those looking for rare models. The site's clientele leads mostly towards avid enthusiasts and wealthy collectors. Listings contain every detail about the car, telling you most of what you need to know before purchasing. More importantly, the site is diligent in vetting the cars before posting them to ensure that the vehicle is in the best condition. Some of the most popular sales so far have been Mercedes-Benzes, Corvettes, and BMW convertibles.
Hemmings
It would be a mistake to list your vehicle exclusively for U.S buyers. Collectors from all over the globe are dying to get their hands on precious models. Luckily, Hemmings is one of the largest car marketplaces for international deals. The site features more than 50,000 vintage cars for sale. While it's highly popular among U.S citizens, the site never runs out of international visitors. This also goes the other way around. If you're not from the U.S or you plan to ship your car to another country, Hemmings is the most secure way to go. On top of that, it's also a great source of classic car parts for upgrade and repair.
Facebook Marketplace
Yes! This might come out most surprising on this list, but honestly, Facebook Marketplace has become an excellent choice to shop for cars these days. Thanks to the number of people on social media, listing a car is easy, and it will have plenty of exposure. Messages between seller and buyer are also easy to follow, with the platform neatly arranging conversations. However, you should be careful as FB doesn't seriously filter out the scammers. Make sure to double-check your transactions and, if possible, opt for a meet-up when buying a car. That's the only way you can secure a legit antique from there.
Craigslist
Since its creation, Craigslist has always been a haven for online shoppers – classic car enthusiasts included. Being popular in the U.S, finding a model that suits your taste and budget shouldn't be too difficult. People have bought antique Corvettes, Porsches, and Rolls-Royces there. Still, you can never be too complacent. Double-check the legitimacy of the listing, evaluate the images of the car and make sure to ask the right questions to the seller. On top of that, watch out for too cheap a price for a valuable model. That would be a huge red flag waiting to rip you off of your money.